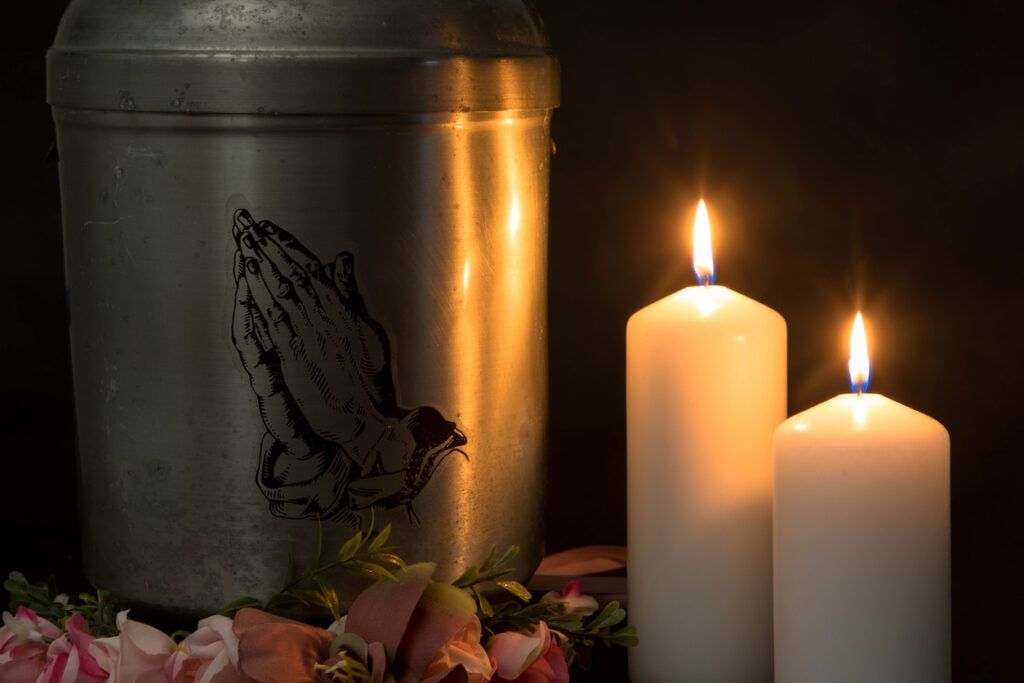 When a loved one passes away, the last thing you want to be bothered with is planning a funeral and figuring out what to do with the remains. Unfortunately, it is a part of life and someone must do it.
The best way to deal with the aftermath of the passing of a loved one is to plan ahead and to explore all options before deciding on a funeral service. You want to choose something that is well within your deceased loved ones' wishes, but you also want to consider the price and ways to save money throughout the process.
One way to do that is by considering cremation as an option for putting your loved one's body to rest. Although, often overlooked, cremation is a cost-efficient way to peacefully dispose of the remains that doesn't require much planning and effort on the grieving family member's part.
What is Cremation?
The cremation process is a process of breaking down the leftover remains from a human body after death. Cremation uses either heat or water pressure to turn body tissues and bones into ashes and tiny bone fragments that can be easily and non-invasively disposed of or kept safe within the confines of a jar or any other container.
Cremation services are a common alternative to the traditional burial and funeral ceremony. Cremation is a humane way to rapidly decompose a body so that burial isn't necessary, and ashes can be kept in the place of the actual physical body.
What is the Cost of Cremation?
You are probably wondering, what is the cost of cremation? The cremation cost can vary depending on the location at which you choose to partake in services or the method in which you choose as well. The typical cost however will run anywhere between $2,000-$7,000 which is much lower than the average burial price of about $10,000.
What Are Your Cremation Options?
As stated earlier, with the cremation of a body, you can either use heat or water pressure to break down the body tissues and bones into smaller fragments or ashes. This brings us to the two different methods of cremation.
1. Heat-based cremation
2. Water-based cremation
Heat-based cremation is done in a crematory, which is basically a large stone or brick oven, where it uses fire to disintegrate the body into smaller fragments that eventually turn into ashes. Heat-based is the most common cremation process and typically costs a bit less than water-based cremation.
Water-based cremation, also known as alkaline hydrolysis, is a method that uses water, pressure, chemicals, and potassium hydroxide to speed up the natural decomposition of the body. The body will eventually break down into tiny fragments, leaving just ashes behind. The water-based cremation process is a slightly more costly method, but also uses just 1/3 of the amount of energy that heat-based cremation uses.
Cremation Packages
Although this is an average price point, direct cremation will cost you much less and gives you the flexibility to choose how much you want to spend, and how involved you want the ceremony to be. Here are the various package options:
Direct Cremation Without a Ceremony
Direct cremation without a ceremony is exactly as it sounds. You just simply cremate the body and return the ashes to the family with no further funeral ceremony or interactions with the cremation team. This will be your cheapest option as the cremation company is less involved. However, many people would prefer to have a ceremony for their deceased loved one so this may not be suitable to everyone.
Cremation with Witness Ceremony
Cremation with a witness ceremony is a great option for a family looking to keep funeral costs low, but that also wants some type of ceremony to bid their loved one farewell as they disperse their ashes. This option will cost a little more than just a direct cremation, but much less than a traditional funeral.
Cremation Services with Full Ceremony
Finally, you can choose to have your loved one cremated, followed by a full cremation ceremony which will be your most expensive option, for obvious reasons, but worth it for some families.
What Do You Need to Know About the Viewing Before the Cremation?
One very common question that people have regarding cremation services is what about the viewing? You want a proper way to say goodbye to your loved one prior to turning their body into ashes, so how does that all work?
Typically, the family has the choice between a private viewing with just close family members and friends to view the full body prior to cremation or an open casket viewing in the traditional sense, where anybody that knew the deceased person may stop by and see the body.
It's up to you and what your family wishes may be, but ultimately a viewing is separate from cremation services.
What Are My Funeral Home or Crematory Guidelines for Creating a Personalized Ceremony?
You can work directly with the cremation team to come up with a personalized plan for cremation or work with a funeral home as well. When going through a funeral home you will have to pay the cost of the funeral director, the funeral services, and the price to rent out the space, so this is naturally going to be a more costly option, but some people would prefer this option for a personalized ceremony.
You can also choose to skip the funeral home completely and work through a crematory service. The crematory service will take care of the body as soon as directed to and can make personal arrangements in conjunction with the family's wishes, just the same as a funeral home would, but for half the price.
How Cremation Plus Can Help You
Planning a cremation ceremony can be confusing, and a bit overwhelming. This is why you should trust the professionals at Cremation Plus to help you with all your planning needs. Cremation Plus will take care of the body from start to finish, completely cutting out the middleman- funeral home service- and provide you with quality care for just a fraction of the price of a traditional burial or funeral service.
Cremation Plus is available 24/7 for your convenience, and we even offer pre-planning services for cremation. Call today and schedule your appointment with the professionals at Cremation Plus, and rest assured that you will be in professional and caring hands.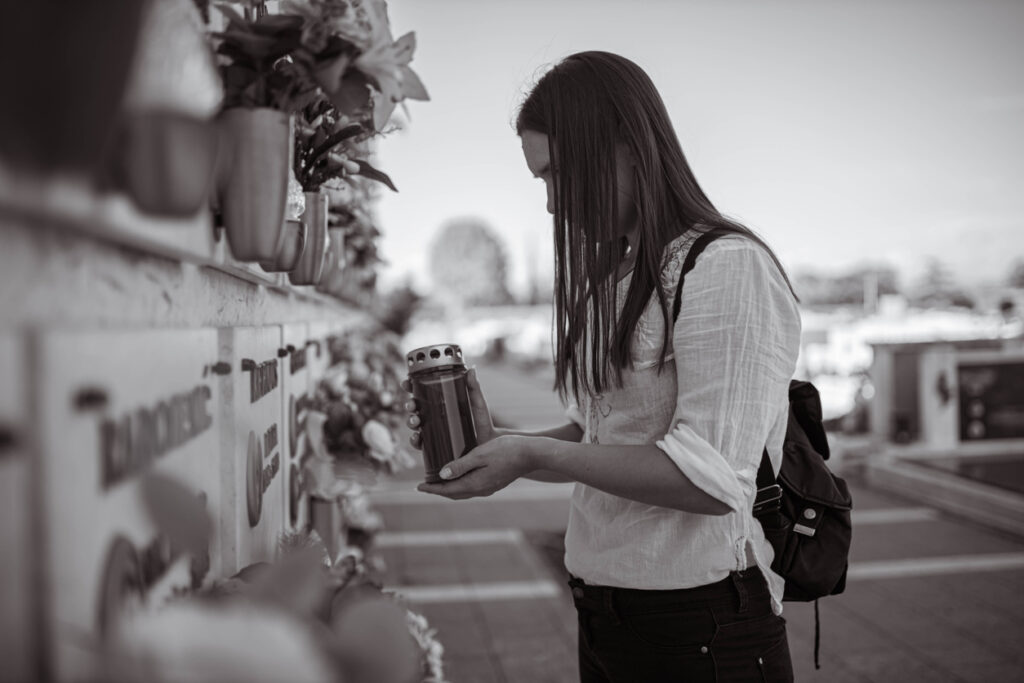 If you are looking at considering cremation for a loved one or a friend who has passed on, you are likely already going through a hard time, but looking for an affordable cremation service does not have to be hard as well.
As of 2020, 56% of Americans are cremated, with the cremation rate growing approximately 17% by 2030 to 73%. This means more than half of Americans are choosing cremation services over burial services, and nearly three-quarters of Americans will choose to cremate their loved ones within the next ten years.
This is a huge change from the past twenty years, with more Americans burying their deceased than cremating them, with 61.4% choosing burial over cremation in 2005 alone. It is projected to decrease even 16% further by 2040.
Below we will cover everything you need to know about cremation and finding an affordable, quality cremation service.
What is Cremation?
Cremation is the process of turning a dead body to ash in a cremation chamber. High temperatures burn the body until reduced to ashen particles through pulverization.
Once the body is cremated, the ashes can be scattered, buried, or kept in an urn. Some people even keep their loved ones close through cremation jewelry, which is when the ashes of the deceased are placed inside a small compartment or even infused with the jewelry's makeup. Others are being memorialized through tattoos, planting trees, and more.
There are several reasons why people are turning to cremation rather than alternative services. A few reasons may include:
· Cost: One major reason is that cremation is cheaper than funeral services, leaving it a much more affordable option for Americans. According to one news report, funerals done in 2016 cost an average of $8000 and are still rising, whereas direct cremation costs $2400. This is less than one-third the cost of burying your loved one.
· Convenience: It can be hard to plan a funeral, even if the death is expected. Loved ones sometimes move away from their hometown, and cremation allows their remains to be transported home much easier. Cremation also makes it easier for families to schedule services at a more convenient time for them.
· Environmental Awareness: Others choose cremation to mitigate their environmental impact. Traditional burials use tons of resources, such as woods and metals, while the embalmed bodies release toxins into the air. When it comes to cremation, there is no concern about space and the resources used are much more minimal.
Choosing Affordable Cremation Services
No matter how you plan to memorialize your loved one, an important first step in the cremation process is to find an affordable cremation service. There are three types of services:
· Direct cremation: This is the most affordable option with the body being cremated immediately after death. As such, there is no funeral service and no costly features that drive up the price of normal funerals, such as embalming, cosmetology, and transportation of the body.
· Funeral service followed by cremation: This service takes place within days after the death and usually requires a cremation or rental casket. The cremation casket is specifically designed for the cremation process, which takes place soon after the funeral. This service takes place as a normal funeral, with a viewing of the body, except the body is cremated afterwards rather than buried.
· Cremation followed by memorial service: With this service, the body is cremated within days following the death, and the memorial takes place several days after that, usually at a church, funeral home, park, or some place meaningful. It may then end with the scattering of ashes or the burial of the urn.
What Else To Consider When Planning A Funeral For Your Loved One
Find the Best Option for You and Your Family
If you are on a tight budget, direct cremation is likely the best option for you. However, if you have some money to spare, and absolutely cannot bear the thought of not commemorating your loved one in some way, you may want to include a funeral or memorial. Whichever option you end up choosing, it is all about what is best for you and your family.
Cremation Costs
The average national cost of cremation is between $3000 and $4000, which is half the price of a normal burial service. The exact price varies depending on the service being given.
Direct cremation is of course the cheapest, with the typical cost being between $800 and $4000. These costs range depending on location. With direct cremation, you are simply paying for the cremation itself.
If you wish for a funeral service followed by cremation, you will be paying for the cremation itself and a lot more. You will need to pay the cost of preparing and embalming the body for viewing. They may also be cremated in a cremation casket, which typically costs around $500 to $600. You may opt to rent a casket instead, but even that can cost between $400 and $600.
If you opt for a memorial service after the cremation, you will be paying the cremation cost and likely for an urn as well. Urns can range from as little as $50 to as much as $1000. Memorial services tend to cost less than funeral services since there is more control over the ceremony, and thus, the price. Funeral homes may offer you all kinds of different urns, including companion urns, biodegradable urns, wooden urns, and more.
How Cremation Plus Can Help You
If you are looking for cremation arrangements and are in the Western Washington counties of King, Pierce, Kitsap, or Thurston, look no further than Cremation Plus. Here at Cremation Plus, we cut out the middleman and perform all services ourselves, saving you plenty of money in the process. Look through our available packages to find the best option for you. We want to ease your burden so you can have the necessary time to grieve your loved one.
Contact us today to have an affordable, quality cremation service for your loved one.